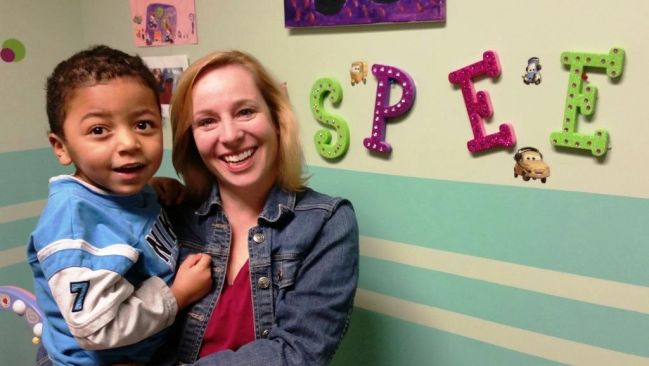 Kathy Murphy holds a bachelor's degree in communication disorders from North Carolina State University, a Master's degree in Communication disorders from Appalachian State University and a Master's degree in Special Education from Fayetteville State University specializing in learning disabilities and educable mentally handicapped practices.
Kathy has worked for the Cumberland County school system since 1992 as a Speech Pathologist. She has also worked with the DoDD Schools in Korea as well. Kathy has been employed in private practice for 5 years and enjoys working with young children.


Kathy is a native of Fayetteville and has an extended family here. She and her husband, who is also from Fayetteville, have three daughters who keep them busy.