Therapy Playground's mission
We provide comprehensive pediatric care in the fields of speech, occupational, physical, feeding, and play-based therapy. We value the relationships created with our families and strive to offer individualized services with a spirit of inquiry and innovation. Our team-oriented staff strive to inspire one another and maintain professional practices to ensure the most ethical and effective treatment possible.
Join our team!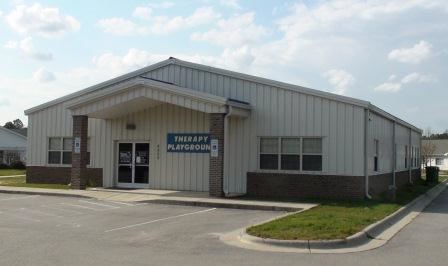 Therapy Playground evaluates and treats communication disorders in children. We have experience working with individuals with autism, mental retardation, hearing impairment, cleft palate, apraxia, dysarthria, and various genetic syndromes. Communication disorders we are able to diagnose and treat include articulation...
Read more
Everyone here is awesome! Wonderful place to receive therapy and the staff here seems really nice.
What parents have to say:
Every specialist has been wonderful! We are seen there for OT, PT and speech services. Assessments were done very well and spot on for the goals/plan.
These Guys Are Great!
I have a set of twins that were born premature. This group of therapists is caring and wonderful. They have some that work out of their "offices" and some that will come to your home. They've got a little bit of everything from speech therapy to occupational therapy to physical therapy and play therapy. The therapists are very knowledgeable in their different areas of expertise. I can not say enough good about them. Thanks to one of their play therapists that goes out into the homes, my twins have come a long way and you would almost never know that either of them had been behind developmentally to look at them now thanks to all the work she has done.
We LOVE everything about Therapy Playground!